Today new industry magazine Wireframe hit shelves across the UK. My eight page article The Mathematics of Balance: Part 1 features, giving a complete introduction to curves and probability. While the mag costs a measly £3, you may know that I'm a big fan of free things. Well, the good news is you can download the whole thing for sweet FA.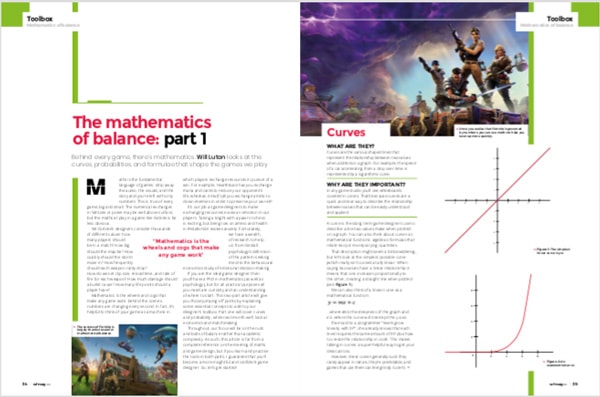 There's some incredible writing throughout, including:
Physics of arcade classic Defender.
The design theory behind videogame cities.
The early, turbulent days of the UK games industry.
Artful workarounds developers use.
How Portal was "demade" for the C64.
Go grab it and give it a read over the weekend.
Department of Play founder and Chief Product Consultant. Will has worked at the likes of SEGA and Rovio, took Angry Birds 2 top 50 grossing and is author of Free-to-Play: Making Money From Games You Give Away.